| Home | About Us | Calendar | Items Needed | Programs | Volunteer | Donations | Scrapbooks | FAQ | Forms |
---
April 2011 Food Drive Was A Big Success!!
Thanks to the awesome generosity of our community and the hard work of hundreds of volunteers, the April Food Drive was a wonderfully successful event.
The Parker Task Force has had a monthly food drive for nine years. We've never missed a month! This month we collected 344 cases of food at the Stroh and Stonegate King Soopers, Safeway and WalMart.
We would like to extend a heartfelt THANK YOU to every one who contributed to this month's drive. We collected a few pictures, courtesy of PlantedSeed Photography, to share. While these drives make for a long day and lots of hard work – we have a good time doing it – especially when we remember the hundreds of client families who depend upon us for help.
Be sure to let us know if you'd like to volunteer to help in upcoming drives. It's easy – just call 303-841-3460.
Thanks again!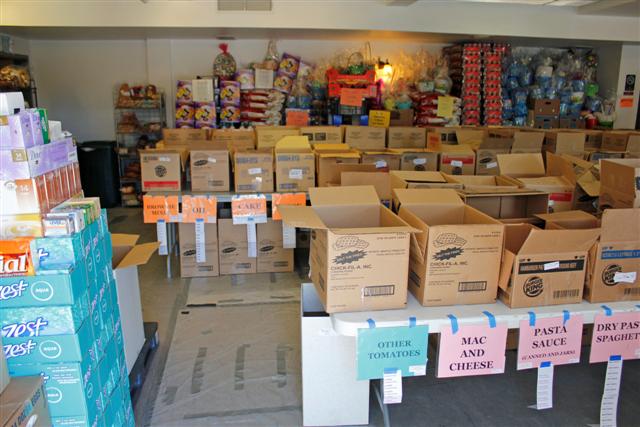 Room set up prior to start of drive.
In the back are the Easter Baskets waiting to be distributed to children.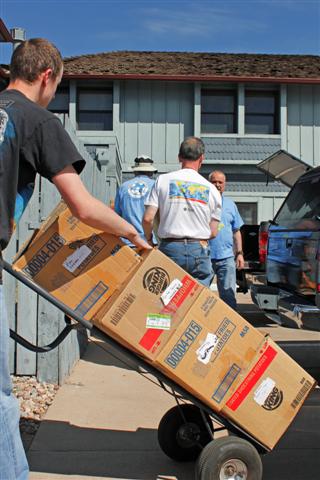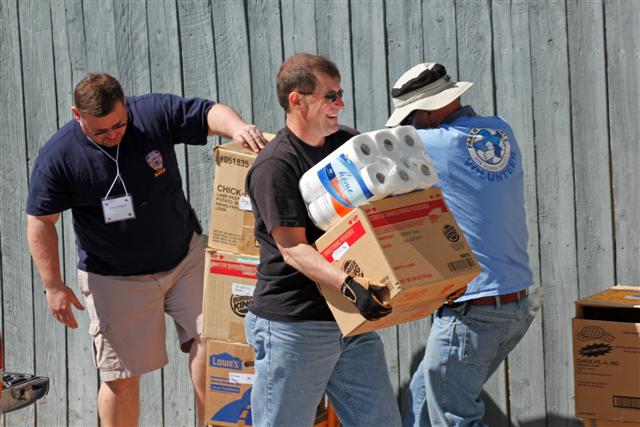 Volunteers unloading trucks at PTF after they've picked up at stores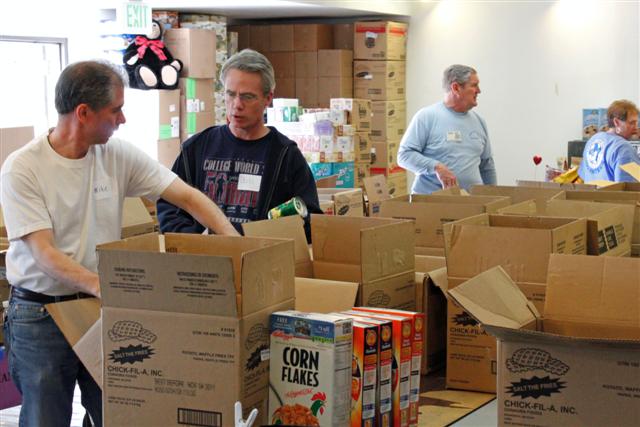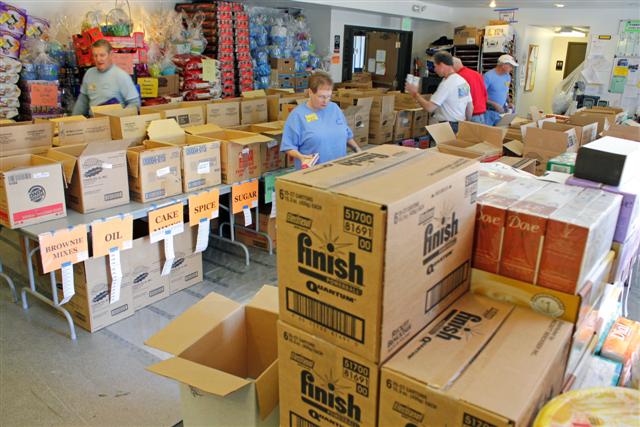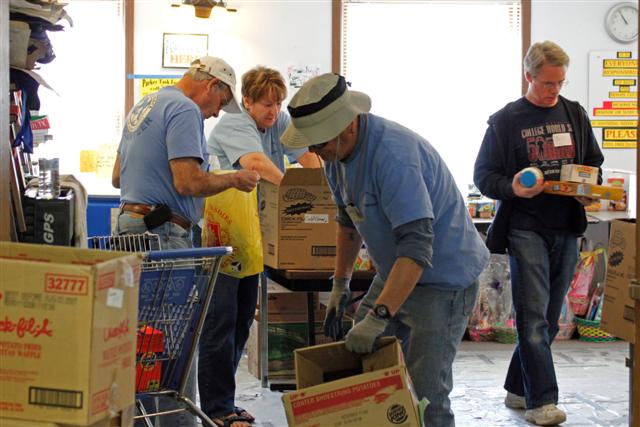 Volunteers unloading boxes from stores to either fill shelves or place in storage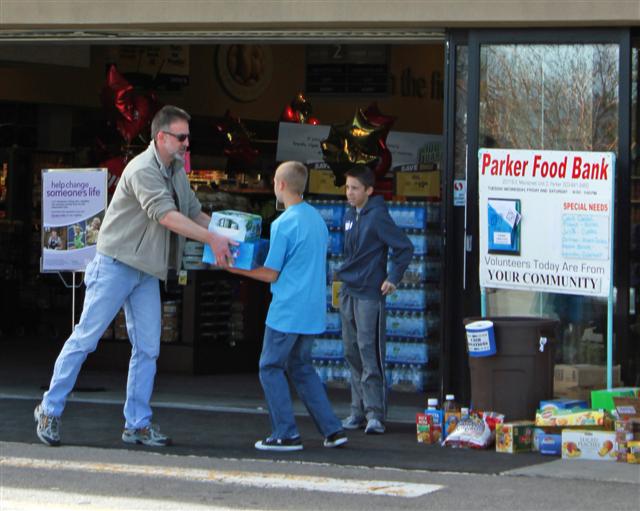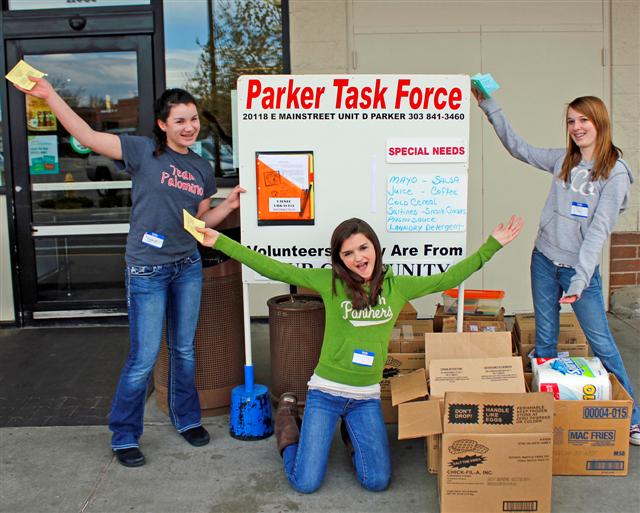 Volunteers from the community collecting at the store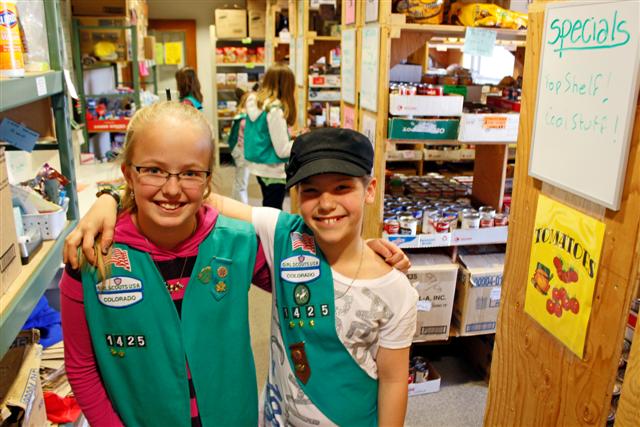 Girl Scouts help us out. Many scouts help out PTF on a regular basis!
Pictures courtesy of PlantedSeed Photography
---
Copyright © 2011 by Parker Task Force For Human Services
all rights reserved.