| Home | About Us | Calendar | Items Needed | Programs | Volunteer | Donations | Scrapbooks | FAQ | Forms |
---
Pioneer Elementary Kids Bring
Wagon Loads Of Food For PTF
On June 19th 2009 the students at Pioneer Elementary donated wagon loads of food to the Praker Task Force. PTF looks forward to this event every year! The kids bring their donations down the trail, pulling their wagons, all in an effort of love to help their neighbors in crisis. They know what some of us forget at times. Hunger and need are year 'round issues. This summer drive helps PTF stay stocked during the summer months.
Our heartfelt thanks to the generosity and kindness of these students, their teachers and administrators. Without this kind of support, PTF would not be able to supply the help needed to all of those who come to our doors.
Go Pioneer Elementary!!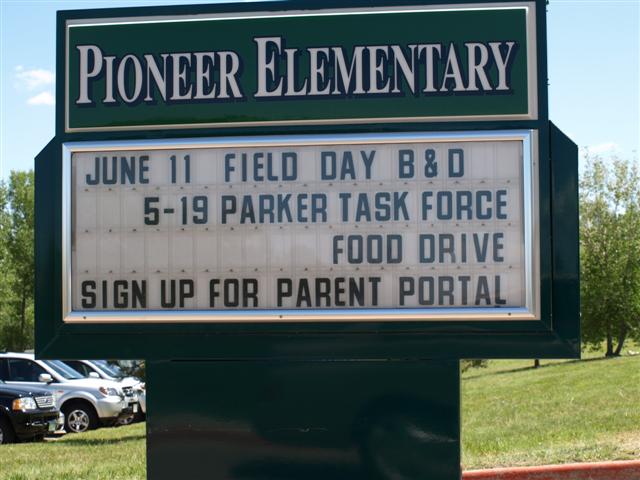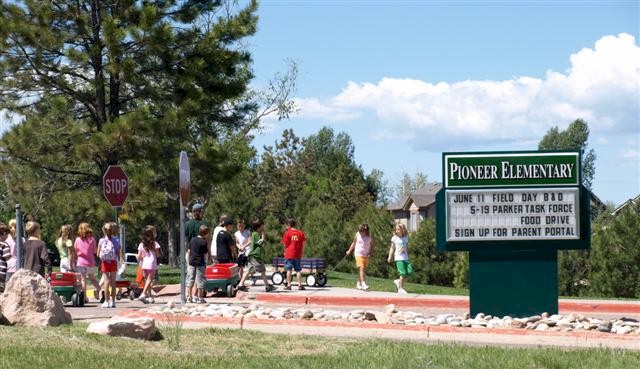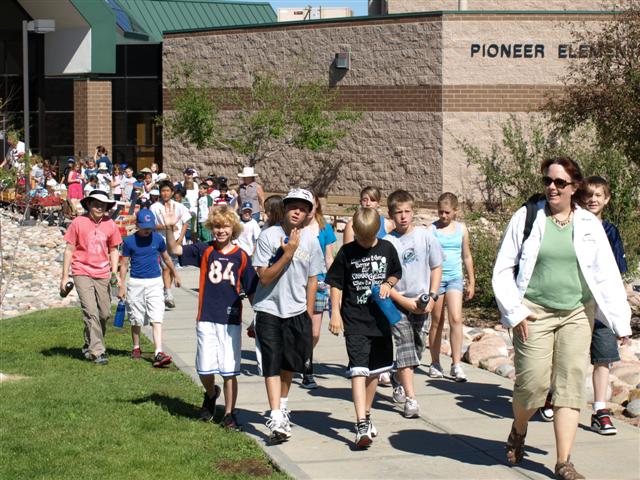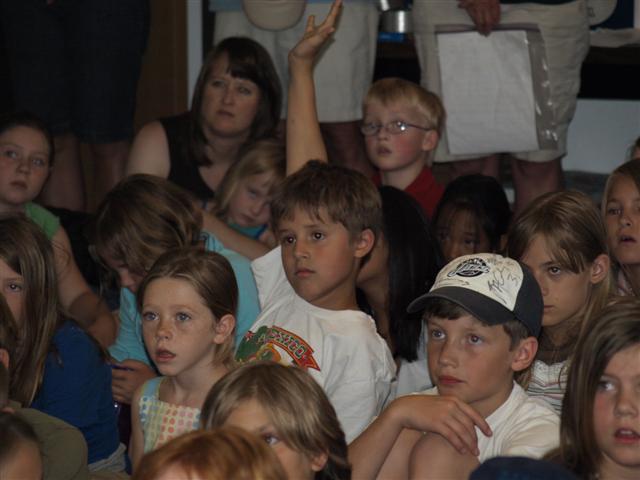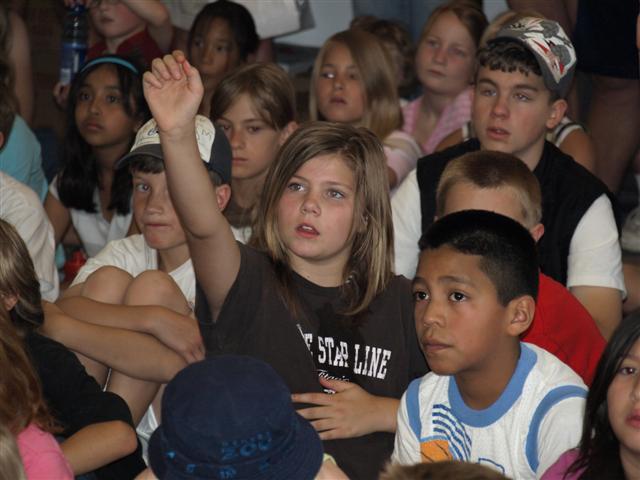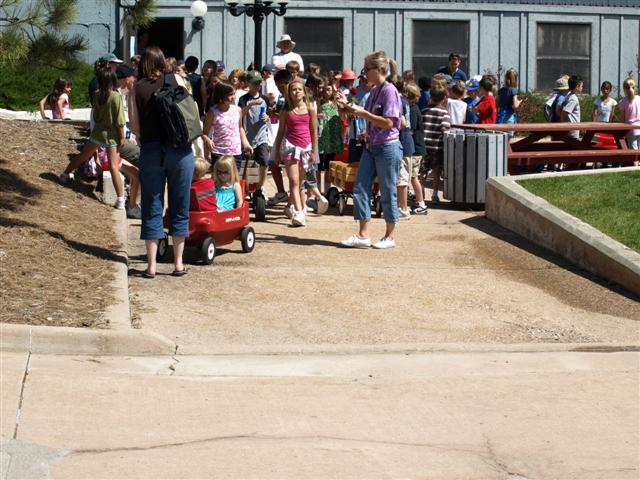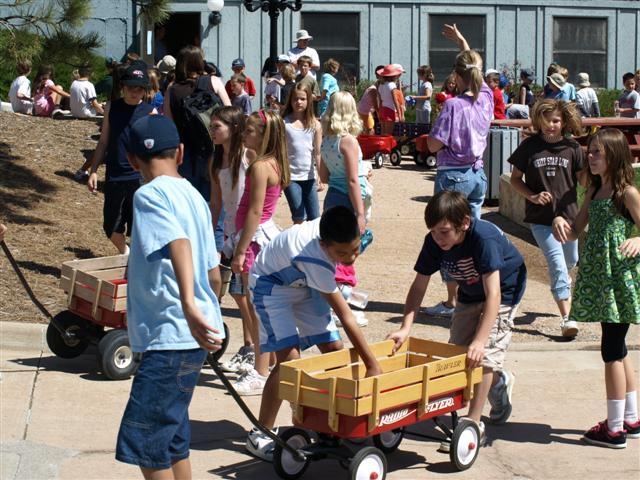 ---
Copyright © 2008 by Parker Task Force For Human Services
all rights reserved.