---
---
---
Next Food Drive
To Be Announced

November 21st -- CANCELLED
9Cares / Colorado Shares - Cancelled
Current Needs List

Locations (Cancelled)
King Soopers - Stroh Ranch.
King Soopers - Stonegate.
King Soopers - Cottonwood
Safeway - Parker
Walmart - Parker

---
---
Pictures from the Drive Up Food Drive - Nov 14,2020
---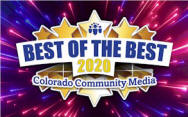 The Parker Task Force was voted
"Best of the Best Local Non-Profit 2020" by the Parker Chronicle
---
Parker Task Force Announces Scholarship Programs Providing
College, Post-Secondary & Youth Experience Scholarships (Y.E.S.)
More Information.
---
Thank you AutoNation Subaru Arapahoe and Subaru of America, Inc. for
sharing the love with the Parker Task Force, its volunteers and clients.


See the story on the AutoNation Subaru Arapahoe Website
---
Parker Police Garden Donates Produce To The PTF
Channel 7 News Story
---
Senator Bennett Visits the Parker Task Force
Senator Bennett and some of his staff visited PTF on Friday 7/14/17. He was impressed and said he hadn't seen a food bank that could compare anywhere in the state. We were surprised to receive the phone call from his staff asking for the tour and visit, but certainly enjoyed hosting him and his staff.


More Pictures of the Visit by Senator Bennet
---
Parker Community Honors Nancy Gripman
The Parker Community Honors Nancy Gripman For Her Dedication To The Community And The Parker Task Force
Read the full story in the Parker Chronicle
---
PTF's Thanksgiving and Holiday programs
Parker Lifestyle Magazine featured a rundown of PTF's Thanksgiving and Holiday programs.
www.parkerlifestyle.com
---
Thank You
Master Gardeners and Douglas County

PTF was mentioned in the Denver Post on Thursday April 28, 2016. YourHub Douglas County ran a story about the Master Gardeners who work in the experimental orchard in the Hidden Mesa Open Space and who also grow vegetables for PTF. YourHub Douglas County Story
The PTF is also in the Parker Chronicle and Douglas County News Press with this story about the Hidden Mesa Orchard and Garden. parkerchronicle.net
See our Master Gardeners page for more about the Douglas County Master Gardeners
---
The New Parker Task Force Building
The new building construction is complete! Many years in the making and it's here!
Our 2015 Scrapbook contains the pictures taken during the groundbreaking and construction.


More Pictures of Our New Building
---
Many Thanks To The Rotarians
For Their On-Going Support And Service!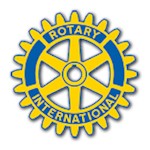 With cuts coming to programs designed to help the needy with their utility bills, The Parker Task Force wants to recognize the Rotary Clubs for their support to help provide this vital service to our clients.
The PTF would like to thank the Rotary Club of Parker, Cherry Creek Valley Rotary Club of Parker, Rotary Club of Castle Pines, Rotary Club of Castle Rock and the Rotary Club of Centennial. The clubs held fundraisers that included a peach sale with Joy Lutheran Church and a karaoke contest at Takoda Tavern to raise money to help fund a grant for PTF. We also want to thank IREA for its contribution to this utility grant.
The Rotary Clubs' motto "Service Above Self", exemplifies the spirit of the organization and their ongoing support of PTF. We are grateful for this long and valuable association and so are the many families who come to us for support and assistance.
---
The Parker Task Force was voted
"Best of the Best Local Non-Profit" by the Parker Chronicle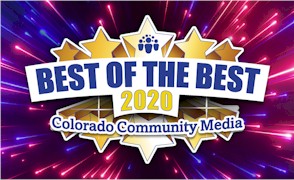 Best Local Non-Profit Organization
Parker Task Force
---
Parker Task Force For Human Services
19105 Longs Way Parker, CO 80134
Phone: 303-841-3460
FAX: 303-840-3912
Email: foodbank@parkertaskforce.org
Parker Task Force is open on Tuesday, Wednesday, Friday and Saturday from 9:00 am until 1:00 pm. Clients, as usual, must be here no later than 11:30 to receive services. We are closed on Sunday, Monday and Thursday.
Thank you for your continued support!
Copyright © 2019 by Parker Task Force For Human Services
all rights reserved.
Some of the photographs on this website were donated by Steven Martin, plantedseedphoto.com
Send correspondence to the Parker Task Force Office: foodbank@parkertaskforce.org
Page last modified December 01, 2020